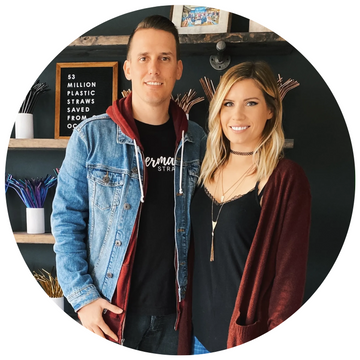 test
In a land far, far away (cough, Australia, cough) co-founders Lisa & Adam met and began the love story of a lifetime. Inseparable since day one, they have had quite the adventure! Engaged two months into dating, they knew this was a love that would stand the test of time. Life threw them a curve ball when Lisa got sick with a chronic illness called Postural Orthostatic Tachycardia Syndrome (POTS) in 2017, leaving her bedridden for over a year. During that time, Lisa experienced extreme loss, fear and doubt but was determined to not let it take her down. One night in July 2018, she had a dream about creating Mermaid Straw. She woke up the next morning and got right to work. Within two weeks, they had their first sale and knew they were onto something. Through working to heal the planet, Lisa began healing herself. While she still has hard days, life is full of purpose and worth every minute.
Now happily married for over 13 years, Lisa & Adam are beyond grateful for the response their mission has gained and for the ability to live their passions every day.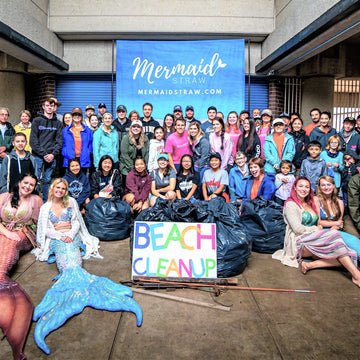 Our commitment to the planet...
We are a team of animal, nature, and water lovers. We are dedicated to cleaning our planet and caring for the world around us. The heart of our company is our mission. Cleanups, education, philanthropy, and volunteering are who we are, at our core. 
Learn More