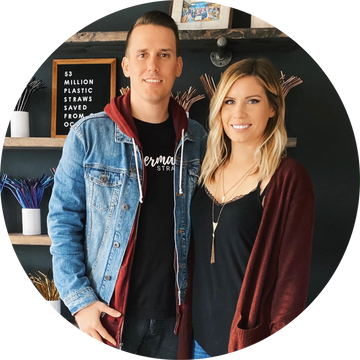 Let's start from the beginning...
In a land far, far away (cough, Australia, cough) Lisa & Adam met and began the love story of a lifetime. Inseparable since day one, they have had quite the adventure! Engaged two months into dating, they knew this was a love that would stand the test of time. Life threw them a curve ball when Lisa got sick with a chronic illness called Postural Orthostatic Tachycardia Syndrome (POTS) in 2017, leaving her bedridden for over a year. One night in July 2018, she had a dream about creating Mermaid Straw. She woke up the next morning and got right to work (from bed!). Within 3 months, Adam joined her full time and they've been growing the business together ever since!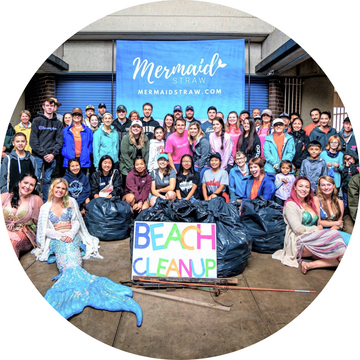 Our commitment to
the planet.
We are a team of animal, nature, and water lovers. We are dedicated to cleaning our planet and caring for the world around us. The heart of our company is our mission. Cleanups, education, philanthropy, and volunteering are who we are, at our core. 
Learn More
Co-founders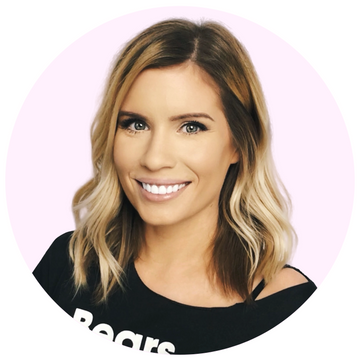 Lisa Harrington
Chief Executive Officer

Yo! I'm Lisa, Co-founder & CEO of Mermaid Straw. I'm an extroverted introvert that loves cats, puzzles, being weird and working (yep, you read that right). I'm an empath and highly intuitive. In fact, I had a dream about starting Mermaid Straw and I'm so thankful I stuck with that intuition! I have a chronic illness called POTS and am an advocate for fellow Spoonie warriors. I have a deep passion for doing what's right for our planet. And last but certainly not least, I am forever obsessed with my husband,Adam, and our adorable furballs.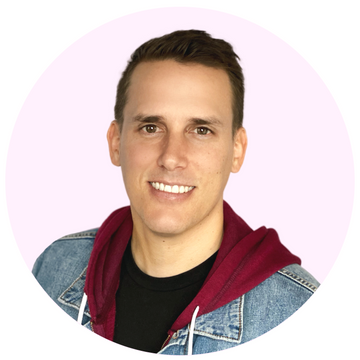 Adam Harrington
Chief Operations Officer

G'day, I'm Adam, Co-founder & COO of Mermaid Straw. I'm from a small town about an hour south of Sydney, Australia. I have a big family back home with 4 brothers and 3 sisters. I spent my childhood outdoors, surfing, riding BMX, playing soccer, going for bush walks, etc. Spending most of my time outdoors lead me to grow not only a respect for nature, but a LOVE for nature. I'm an ocean lover, an animal lover, a drummer, a traveler, and a husband who is madly in love with his American girl and furbabies.
Meet the Crew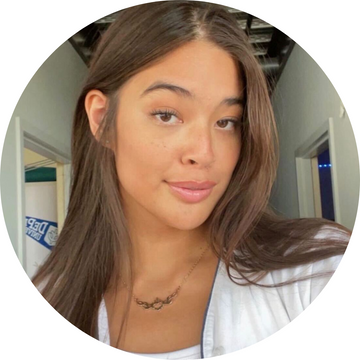 Kenna H
Customer Happiness Rep

Hey I'm Kenna! I am the Customer Happiness Representative here at Mermaid Straw! I love music, and when I'm not at work, I'm a full time Swiftie and Harry Styles fan. I play 3 instruments and I'm always singing. Going to coffee shops, seeing the sunset and thrifting are my favorite pastimes. I spend most of my time with my boyfriend and our two geckos, Keeko and Medusa. I am happier than ever to be working with this amazing team, working towards an amazing mission! I can't wait to talk to more of y'all!!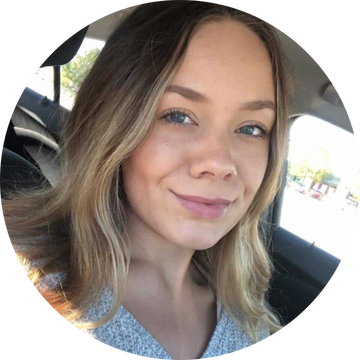 Alicia H
Project Manager

Hi guys, I'm Alicia! I'm happiest when I have a strong mission to work towards, so I'm lucky that Mermaid Straw has become a second home. I love all things fitness, environmental, business and animal related. I have 3 dogs and 6 cats, I call them my mini zoo. Outside of work you can find me at the beach, on dog walks, reading a book or trying out new coffee places. Coffee is the way to my heart. And at work, you can find me squeezing in time to give Luna & Nova all the love I have to give.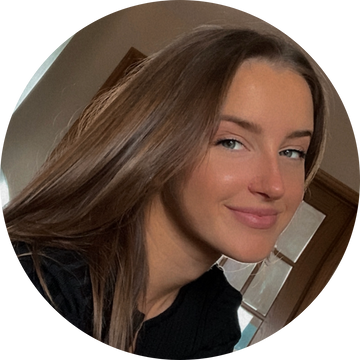 Karina H
Fulfillment Team Leader

Hi! My name is Karina and I am the Fulfillment Team Leader here at Mermaid Straw! When I'm not at work, I'm a homebody and love spending time with my fiancé and our fur baby, Sadie. I love shopping, everything self care related, and I love all things interior design! I love the mission behind Mermaid Straw and because of that, I am so happy to be a part of that positive change in the world!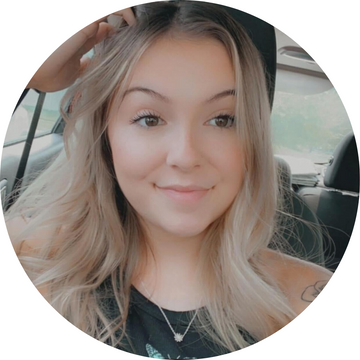 Brennah G
Fulfillment

Hey I'm Brennah! I'm part of the fulfillment team here at Mermaid Straw. In my free time I love to spend time with my husband and my pup Dash. I have two cats named Oliver and Simba, who I absolutely adore. I love being outdoors, shopping, trying new restaurants and spending time with friends and family. I'm so moved by Mermaid Straw's mission and am so happy to be part of the positive change in the world.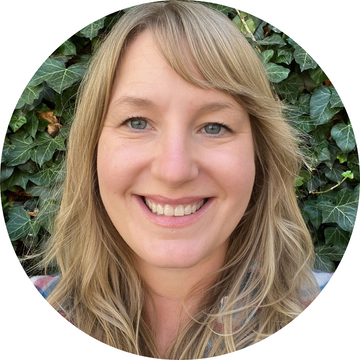 Angie H
Fulfillment

Hey everyone! My name is Angie. I am proud and excited to be a part of the Mermaid straw team. I have a very joyful little boy and love hanging out with him and his awesome dada. Music, the jammier the better, is a big part of my life and I try to see it live as much as possible. Red Rocks will forever be my favorite concert venue. I also love hiking, camping, and just being in nature. My main creative outlets include sewing, crocheting and upholstering. I may or may not have an unhealthy collection of fabric, yarn and old furniture.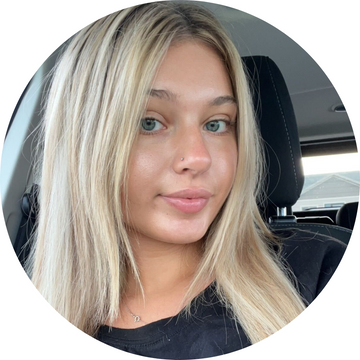 Rose G
Fulfillment

Hi, my name is Rose! I am part of the fulfillment team here at Mermaid Straw! When I'm not working, I am usually hanging out with my boyfriend, our dog Britney, or my family dog, Luna. I enjoy shopping, especially antique shopping with my boyfriend. I also enjoy cooking/meal prepping and self care. I am so happy I am now part of Mermaid Straw as I support their cause.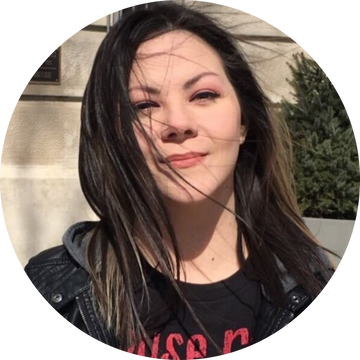 Canada D
Head Seamstress

Hi I'm Canada and I'm Mermaid Straw's Head Seamstress. Canada is a nickname given to me because people say I'm so nice. I love sewing and it's fun to create something reusable but cute and useful at the same time. I love watching horror movies; listening to industrial, electronic, grunge, and various metal music genres; roller skating; Halloween; and creepy things. I'm also a t-shirt queen. My favorite Animal Crossing characters are Sable (of course), Stitches, and Pietro. I believe all of us on this earth (people, animals, and environment) should be treated with love, kindness, and respect - which is why I love working here. I have a Pembroke Welsh Corgi goblin named Chester that keeps things interesting at home. Also, if you have a bug in your personal space, I offer my bug relocation services anytime I can.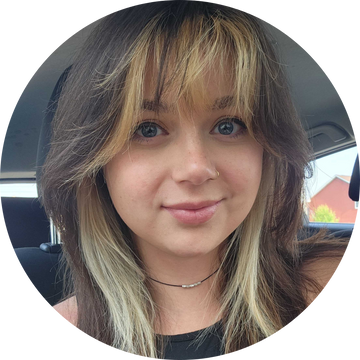 Brittney R
Seamstress Assistant

Hi, I'm Brittney! I'm Canada's Seamstress Assistant. I have a very big love for animals and was a Veterinary Technician for 6 years before joining Mermaid Straw. I love that I'm able to still help wildlife in a different way working for this company. My husband and I have a cat named Finn and a dog named Frodo Waggins. In my free time I like to go on hikes with my pup, have movie nights with our friends, and visit local restaurants.
Dexter H
KEO

Hey, I'm Dexter Morgan, or Dex for short. I'm the KEO (Kitty Executive Officer) at Mermaid Straw. You might see me from time to time on our stories or posts on social media. I love all the attention I can get. I ride with my humans to work on their car's center console and hop out when we arrive at the office. I promptly take my position on my throne as they work all day and feed me (obviously) when I whine. I get excited when visitors come to our store for some extra cuddles. I love catnip & coconut oil and my favorite toy is long dried grass from outside. Anyway, catch ya on the fish side. I need a nap.