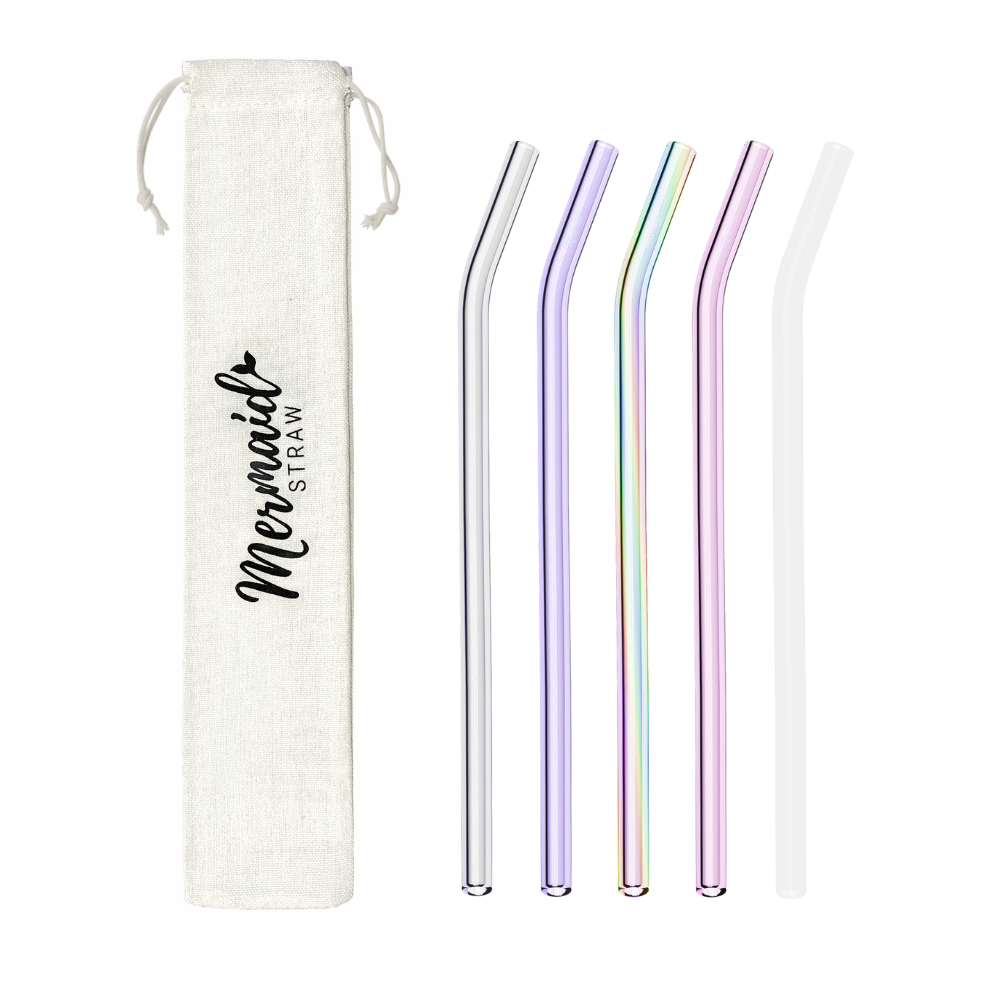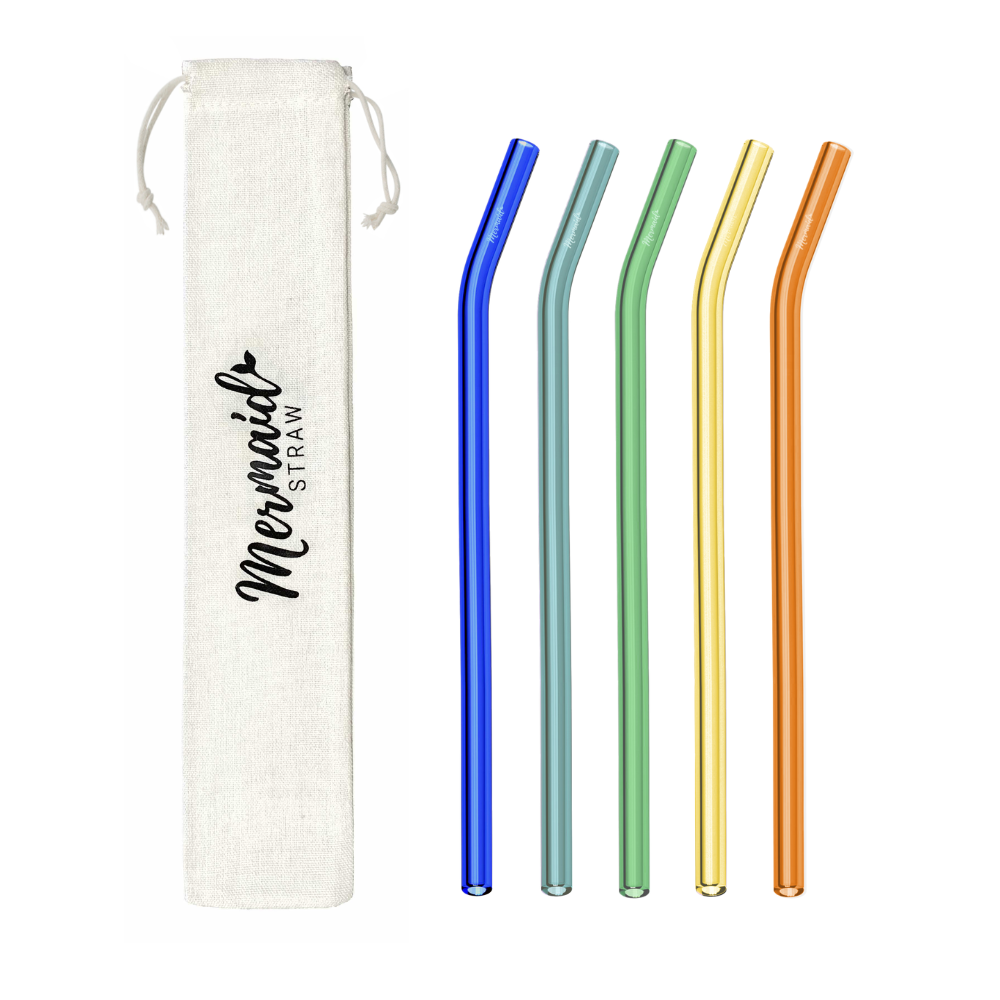 Glass Variety Pack - Curved
Sale price
$20.00
Regular price
$35.00
Product description
Product reviews
Shipping & Returns
When it's too hard to decide on just one color, a variety pack is best! Our Glass Variety Pack - Curved options make deciding easier! Whether you prefer light and airy colors or bold and bright colors, we have the perfect pack for you!
Light Glass Variety Pack includes:
1 Long Travel Pouch
1 Pink Glass Curved Straw
1 Purple Glass Curved Straw
1 Mermaid Glass Curved Straw
1 Clear Glass Curved Straw
1 White Glass Curved Straw
Bold Glass Variety Pack includes:
1 Long Travel Pouch
1 Blue Glass Curved Straw
1 Teal Glass Curved Straw
1 Green Glass Curved Straw
1 Orange Glass Curved Straw
1 Yellow Glass Curved Straw
Our glass straws are plastic free, non-toxic, dishwasher safe and environmentally friendly. 

Our Glass Straws come with a Lifetime Warranty. 
Width: 8mm
Length: 10in.
Glass straws
Love these straws. Really like that y'all sent me a message that my package arrived. Thanks for your great customer service.
Thanks for the review! We're glad you like the glass straws!
I love these straws.!!
I have boughten these in the past and I keep coming back for more.!! I love the glass straws over the other ones simple because I can see inside them and I can make sure they are nicely clean and they don't hurt my teeth like the metal ones. They fit my other non mermaid cups and they are over all just so cute.!!! I'm just scared they might break if I drop them.
These cute glass straws are definitely a hit with our customers. They are sturdy and hold up well to regular use, and they look great in any drink. They are also the perfect size for non-mermaid cups! We also have a lifetime warranty on these, check our website!
Great product
No extra taste of metal or paper. Solid product
Thank you for the review! We're glad to hear that you're happy with the product.
My new go-tos
It's so nice that they're dishwasher safe. Makes it so convenient when I need just a little bit of bougee.
Thanks for the review! We're glad you're enjoying the glass variety pack!
Great Straws!!
Love these straws. Easy to clean and comfortable to sip with. I like them a lot better that metal reusable straws. Pretty colors as well.
Thanks for the review! We're glad you like the glass variety pack - curved straws. They're made from durable and smooth glass, and come in a variety of fun colors. Plus, they're easy to clean and perfect for sipping your favorite drink. Thanks for choosing our straws!
Shipping
Orders are typically processed within 1-3 business days. Shipping times depend on location and mail service selected. To eliminate waste, we use as little outer packaging as possible, and not every package will look the same. See Shipping Policy for details on shipping methods, costs, delivery times and conditions.
Returns and Exchanges
Due to the nature of our product and our commitment to be as packaging free as possible, we only replace items if they are defective or damaged, but we do not accept any returns or exchanges. See Shipping Policy for more details.