As we begin the beautiful fall season, it's important to remember that our planet is only as beautiful as we keep it. Beaches are left a mess after the end of the summer, parks are littered with trash and we're all left to pick up the mess.
Each year people across the world participate in Plastic Free July, a movement to raise awareness about the harmful effects of single-use plastic and what it can do to our planet. It provides you with tips and tricks on how to reduce your personal plastic waste, how to get others easily involved, and what you can do throughout the rest of the year to reduce single-use plastic waste.
Introducing
#PlasticSucksSeptember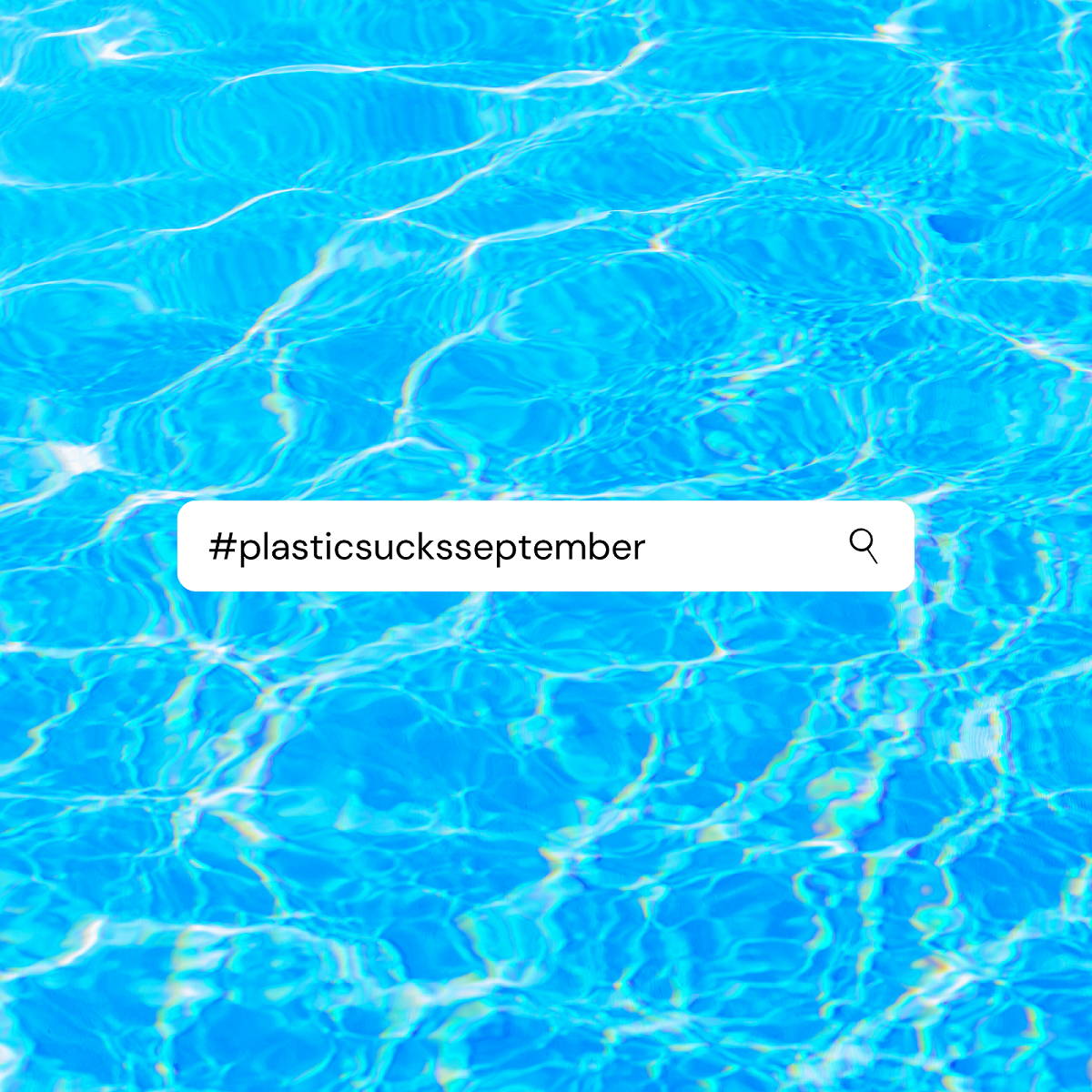 Introducing #PlasticSucksSeptember
At Mermaid Straw, we are all about saving the oceans and marine life. That's why we love the single-use plastic-free movement so much! We are so excited to introduce our new #PlasticSucksSeptember Challenge. An initiative created to inspire others to reduce their single-use plastic consumption throughout the month of September by completing small eco-friendly tasks/goals each day of the month.
In 2020, it has never been easier to avoid unnecessary single-use plastic and we want to show you how fun and easy it can be to make small changes to your daily habits that will have a big positive impact on our environment.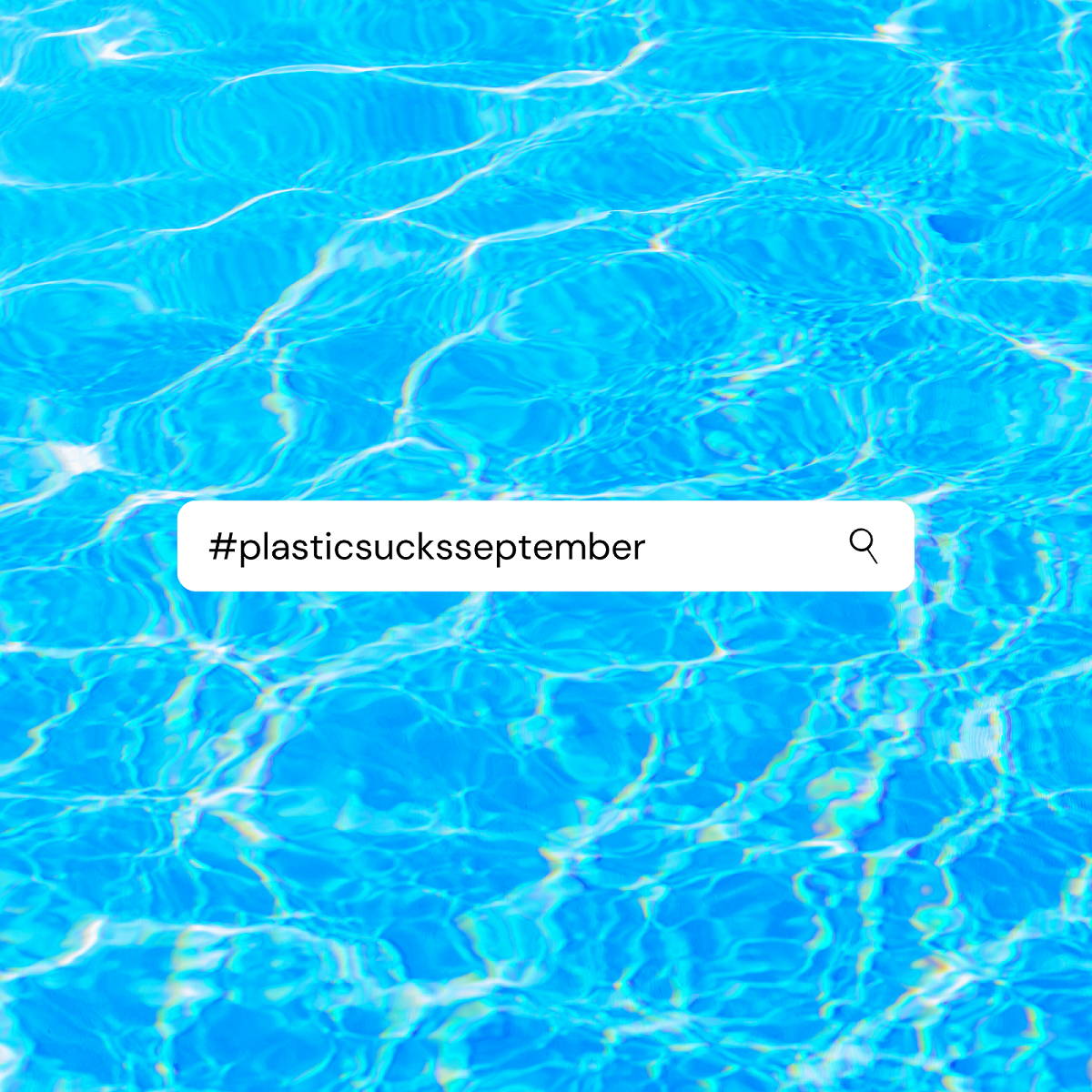 We have created a calendar for Plastic Sucks September, each day with a different activity, goal or plastic-free swap that can be made! These are all things you can do by yourself, with family and friends, even a local group in your community! The more people who make small changes like this, the better off our planet will be.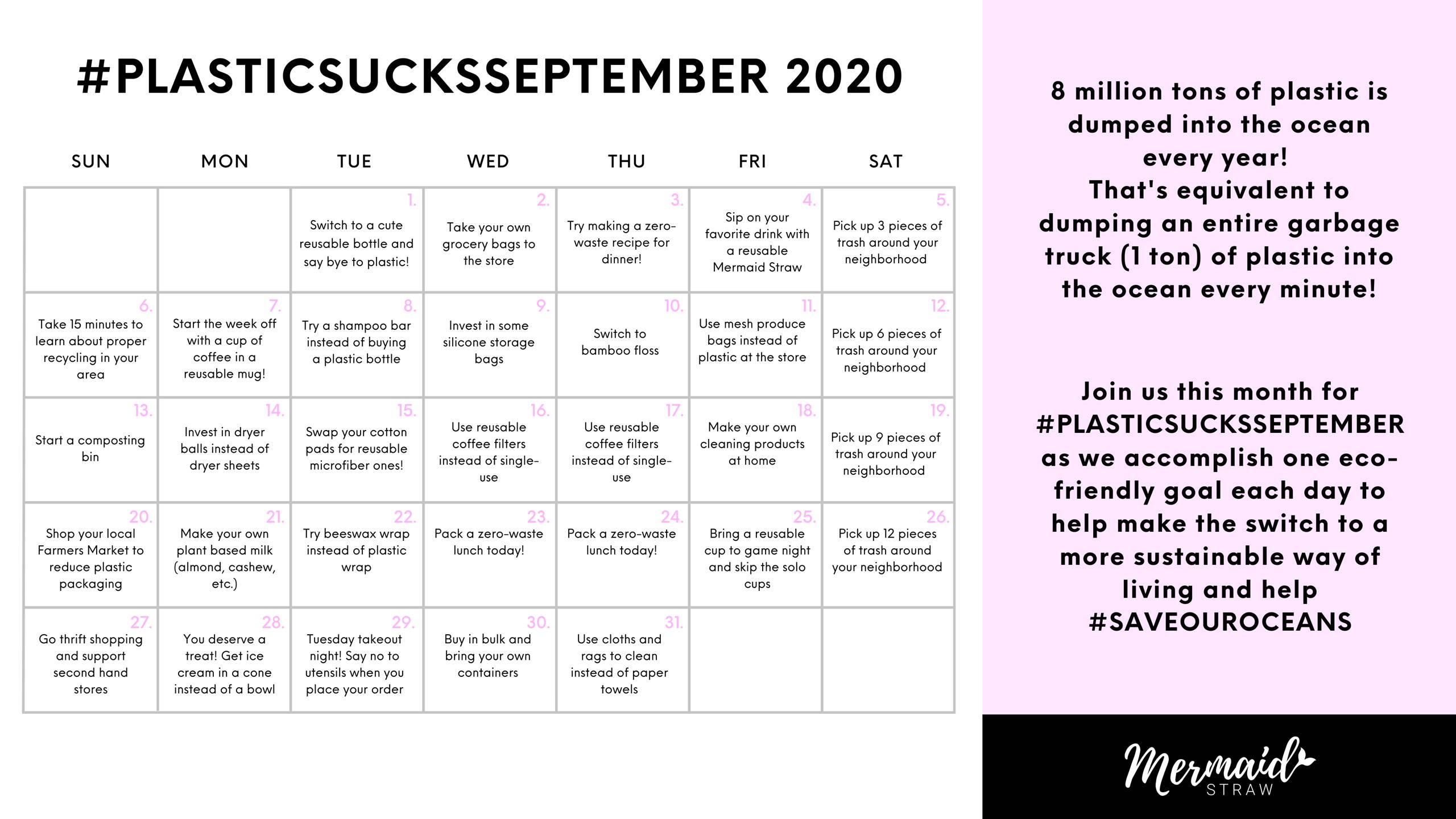 Right click on the image to download this calendar
Register for the #PlasticSucksSeptember Challenge
Use #PlasticSucksSeptember and tag us @mermaidstraw throughout this month on your social media to share all of your fun, plastic-free adventures! We can't wait to see how many people get involved and how big of an impact we can all make together in a single month.