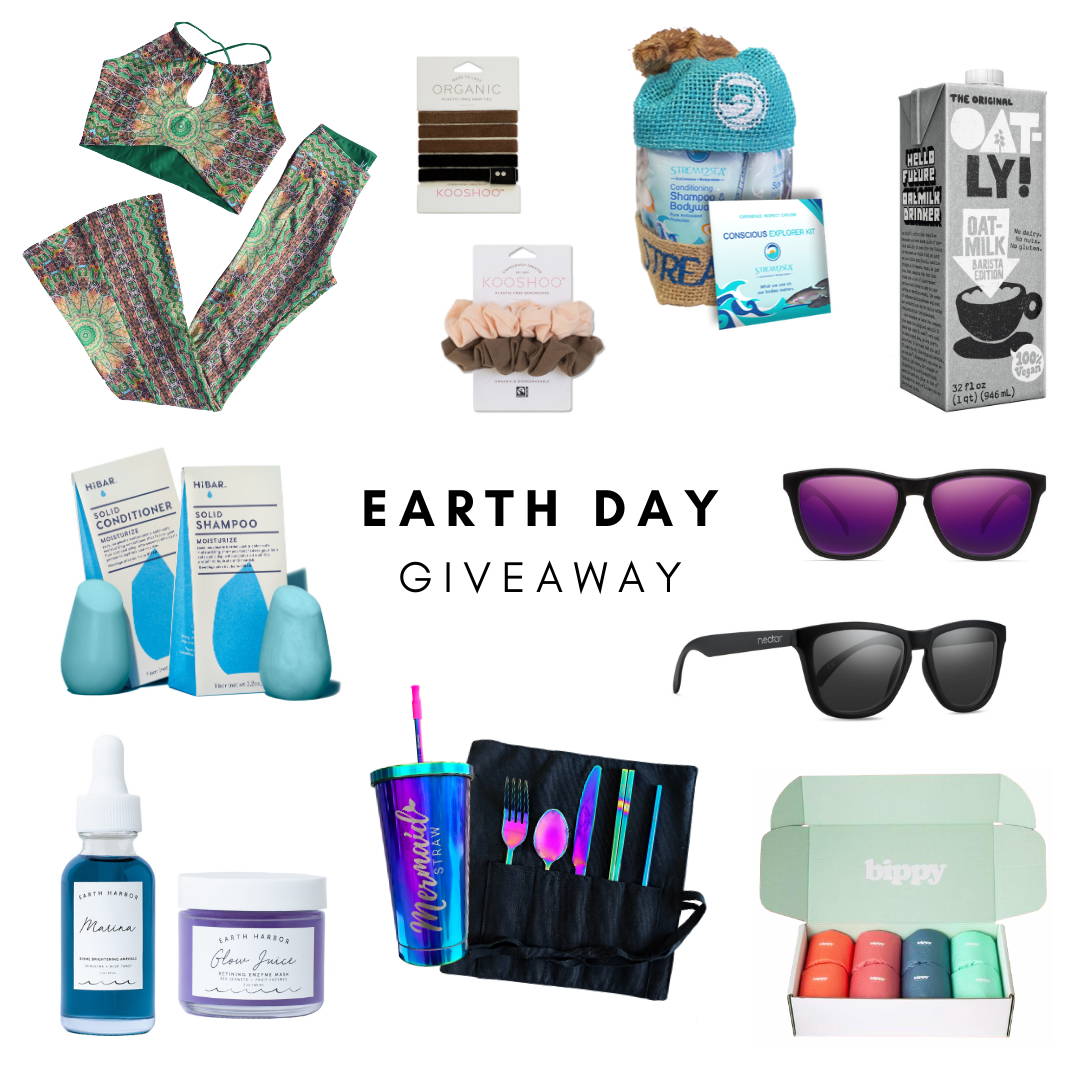 To celebrate Earth Day, we've partnered with fellow earth conscious, plastic-free and mission-driven brands to offer you the chance to win this ultimate Earth Day prize pack, valued at over $500!
This giveaway is live on our Instagram page (@mermaidstraw) and you can enter as many times as you like until 4/24. Just look for this image in our feed.
Below are the amazing brands taking part, a little about their eco-friendly company, what you can win and how to enter.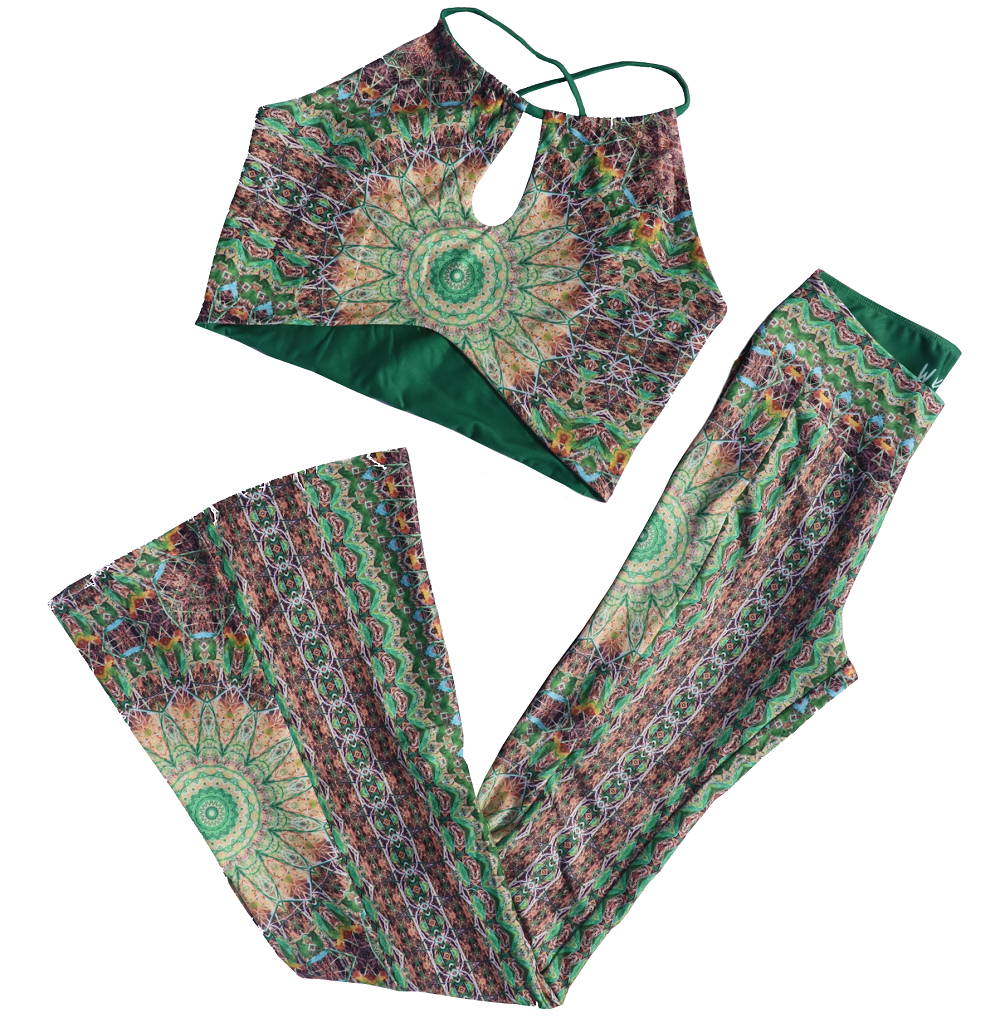 "Our sustainability practices are rooted in a deep appreciation for our earth and the support it lends to all beings."

Wolven are a team of artists and activists, working to erase the negative footprints on our earth. Their garments are made with OEKO-TEX certified Recycled P.E.T fabric (RPET). This fabric is made from recycled BPA free plastic water bottles. This certification ensures that their material is free of harmful and toxic chemicals. They also use earth conscious packaging materials. Wolven are on a mission to make sure that beautiful fashion should not come at the expense of our planet.
Giveaway items: Fauna Keyhold Top + Fauna Bell Bottom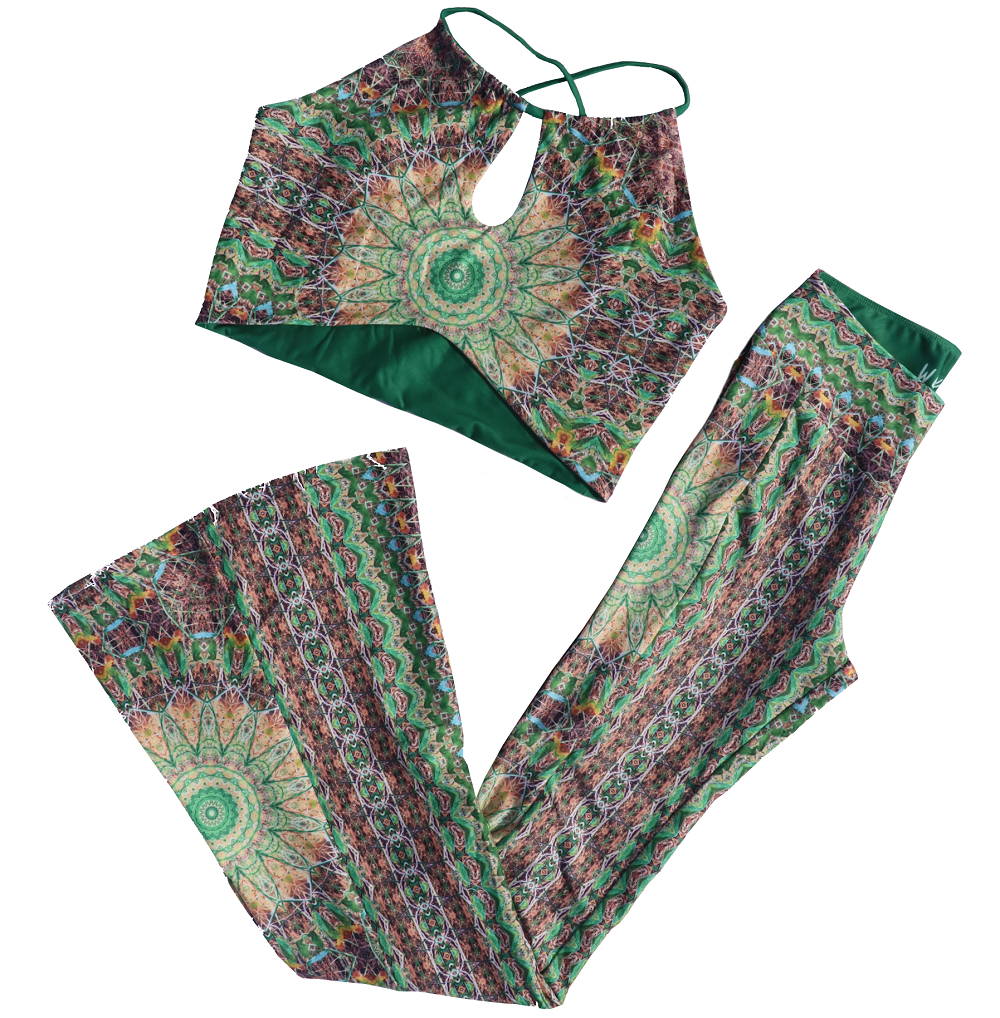 "With every order we provide funds to purchase honeybees for hives to be put in schools to educate the youth."

Nectar are a team of ocean lovers and outdoor adventurers! Through their love of our planet, they have developed their Crux sunglasses line that are made from biodegradable, soy-based plastic. Not only that, but with every purchase they give back to our planet... They have partnered with The Bee Cause to help repopulate endangered honey bees in the United States.
Giveaway items: Crux - black/black + Crux black/purple.
"Our goal is to always deliver products that have maximum nutritional value and minimal environmental impact."

For over 25 years Oatly! have been making their delicious plant-based drink that is in tune with the needs of both humans and the planet. They use non-GMO, clean, responsible, gluten-free ingredients. They strive to produce the cleanest, most responsible products on the market and are continually looking for better ways to make their products even better. They offer a variety of delicious and nutritious oat milk and ice cream flavors!
Giveaway items: 6 x 32oz Barista Edition Oat Milk Cartons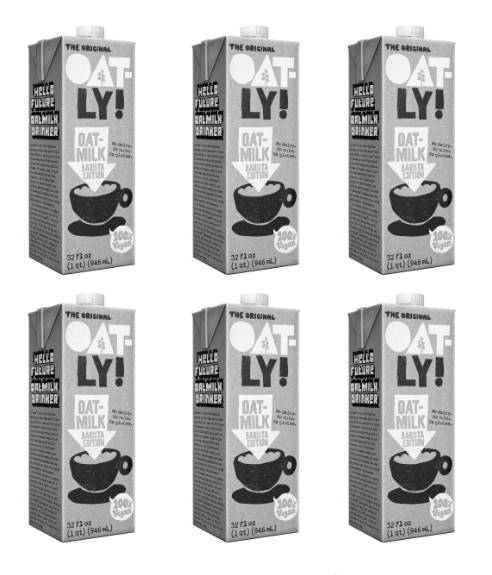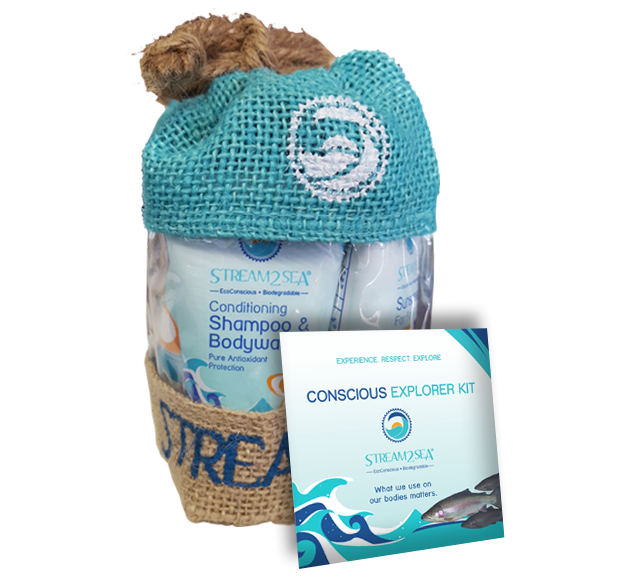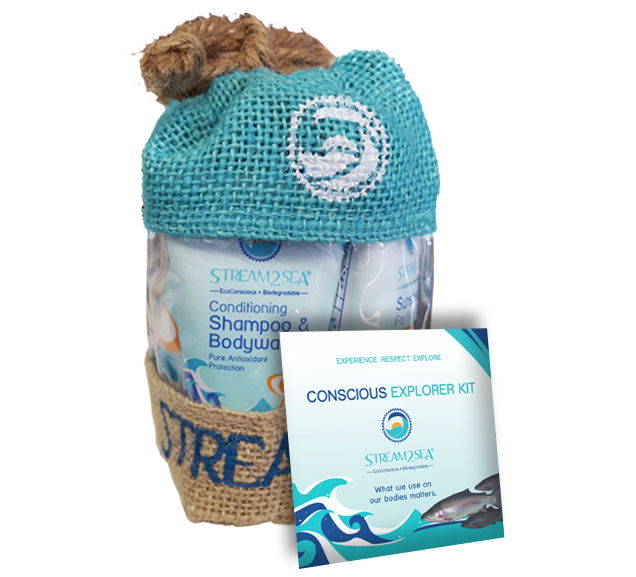 "Stream2Sea is the ONLY mineral sunscreen that's been tested and proven safe for coral larvae & fish, AND has passed the stringent HEL Labs Protect Land + Sea test."

We have all seen the devastating effects toxic chemicals can have on our oceans coral reefs. Sunscreen's that are made with toxic chemicals are a huge contributor to this issue. Through vigorous testing, they have earned their certifications by using ocean friendly mineral ingredients to make their sunscreens and natural body care products that are kind to your body and kind to our planet.
Giveaway items: Conscious Explorer Kit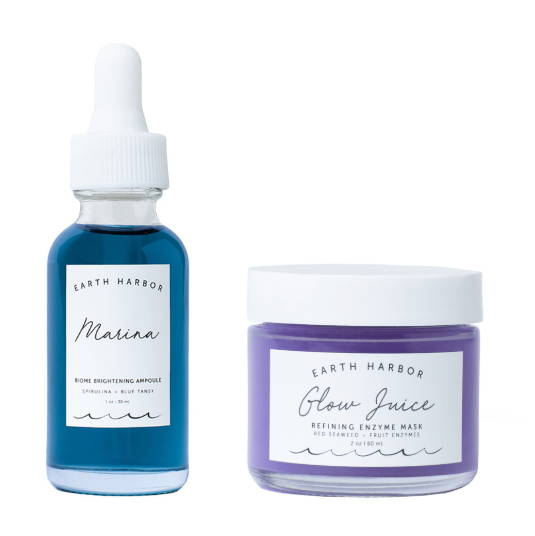 "We harness the natural power of Ocean & Earth to bring you safe, ethical, sustainable products. We proudly partner with 1% For The Planet® to save marine life."

Earth Harbor provide purely natural, ethical skincare with high-performing ocean nutrients & organic island botanicals. They're ingredients are natural, nontoxic, certified cruelty-free, vegan, fair trade and ethical that are all certified organic, non-GMO and/or wildcrafted. We also love that they are a fellow 1% For The Planet member, a community of brands that are working together to help save our planet!
Giveaway items: Marina Biome Brightening Ampoule + Glow Juice Refining Enzyme Mask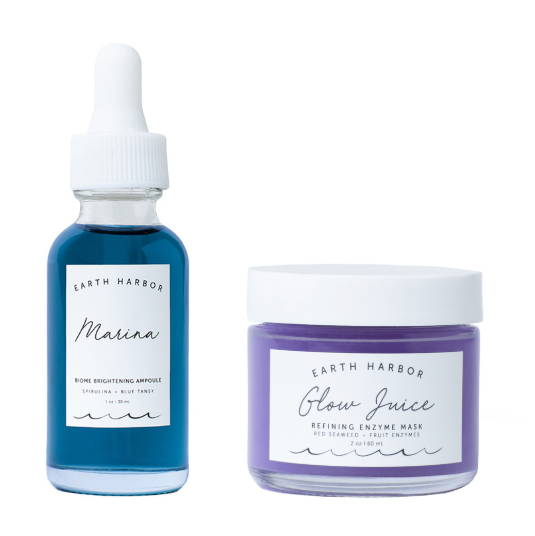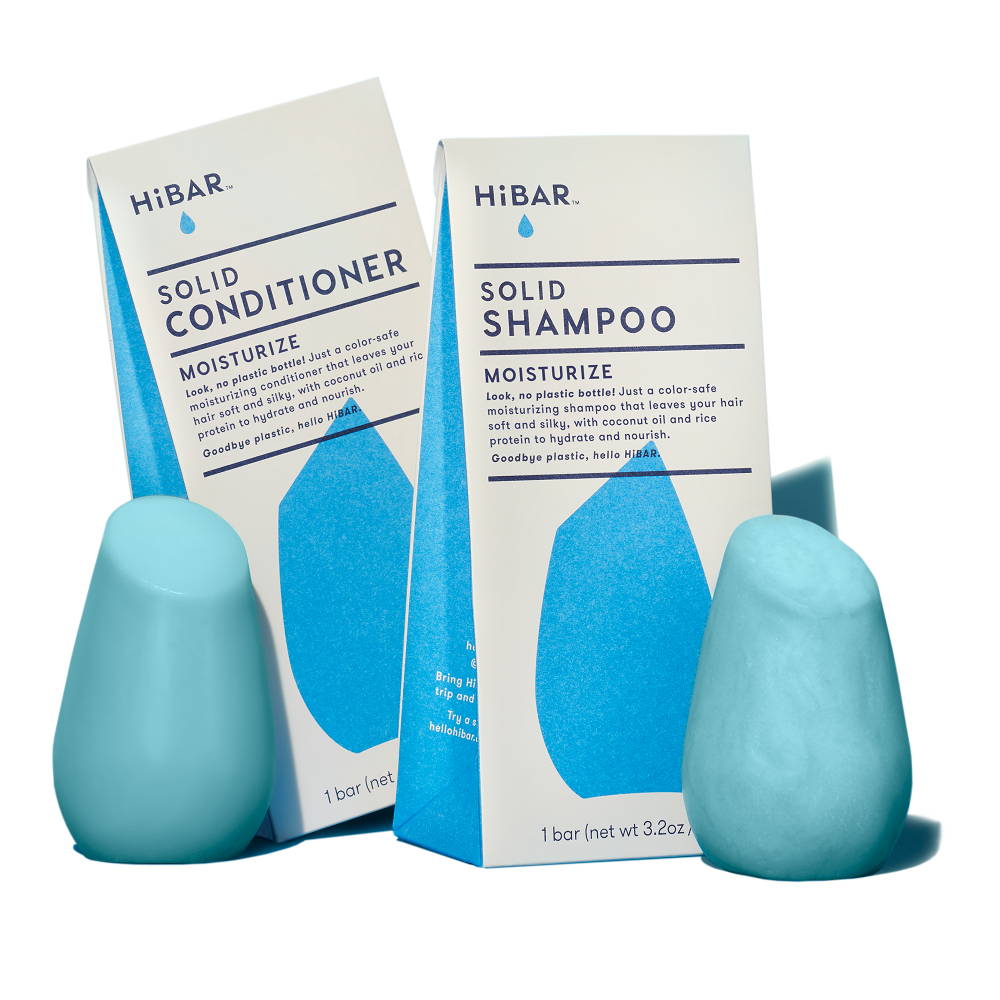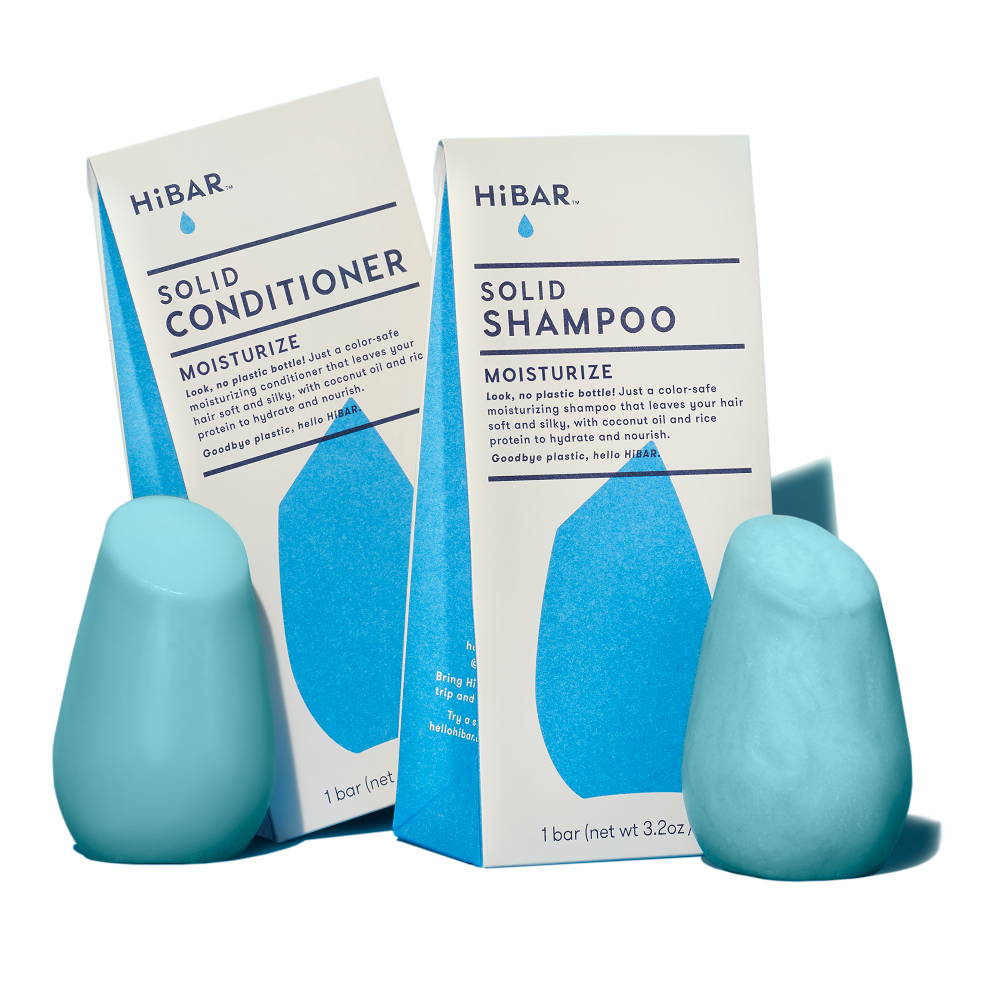 "Salon-quality shampoos and conditioners. No plastic. No sulfates, parabens, phthalates or silicones either. Just beautiful hair."

We LOVE that HiBar use ZERO PLASTIC in their packaging! Their salon-quality shampoos and conditioners are also free from sulfates, parabens, phthalates & silicones. They're products are vegan & cruelty free. Their mission is to provide high quality Shampoos and Conditioners while eliminating the need for plastic in your shower... "Just beautiful hair."
Giveaway items: Solid Moisturize Shampoo + Solid Moisturize Conditioner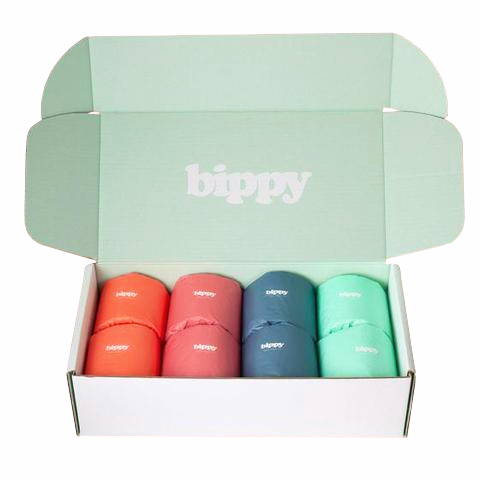 "Bippy is a modern personal care line exclusively for the butt that's on a mission to preserve forests from the bottom up."

Eco-friendly butt stuff! We LOVE that not a single tree was cut down to make this amazing product for your bathroom. Big toilet paper production wipes out 27,000 trees per day! Bippy is on a mission to save the trees by providing a sustainable alternative that's not just good for your booty, but good for the planet! Made with bamboo fibers, their toilet paper is super soft. And, because bamboo creates more oxygen, uses more carbon, and doesn't have to be replanted, it's a triple threat of environmental sustainability.
Giveaway items: 8 pack of Bamboo Toilet Paper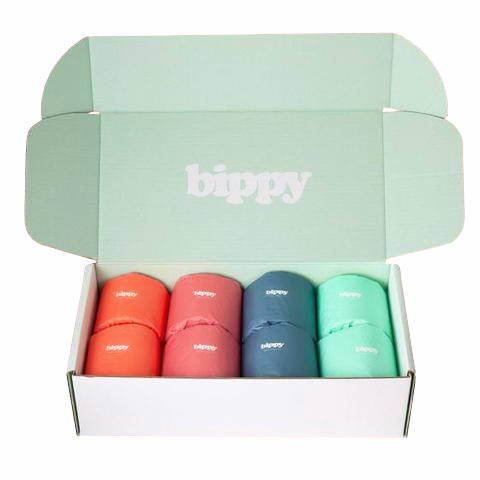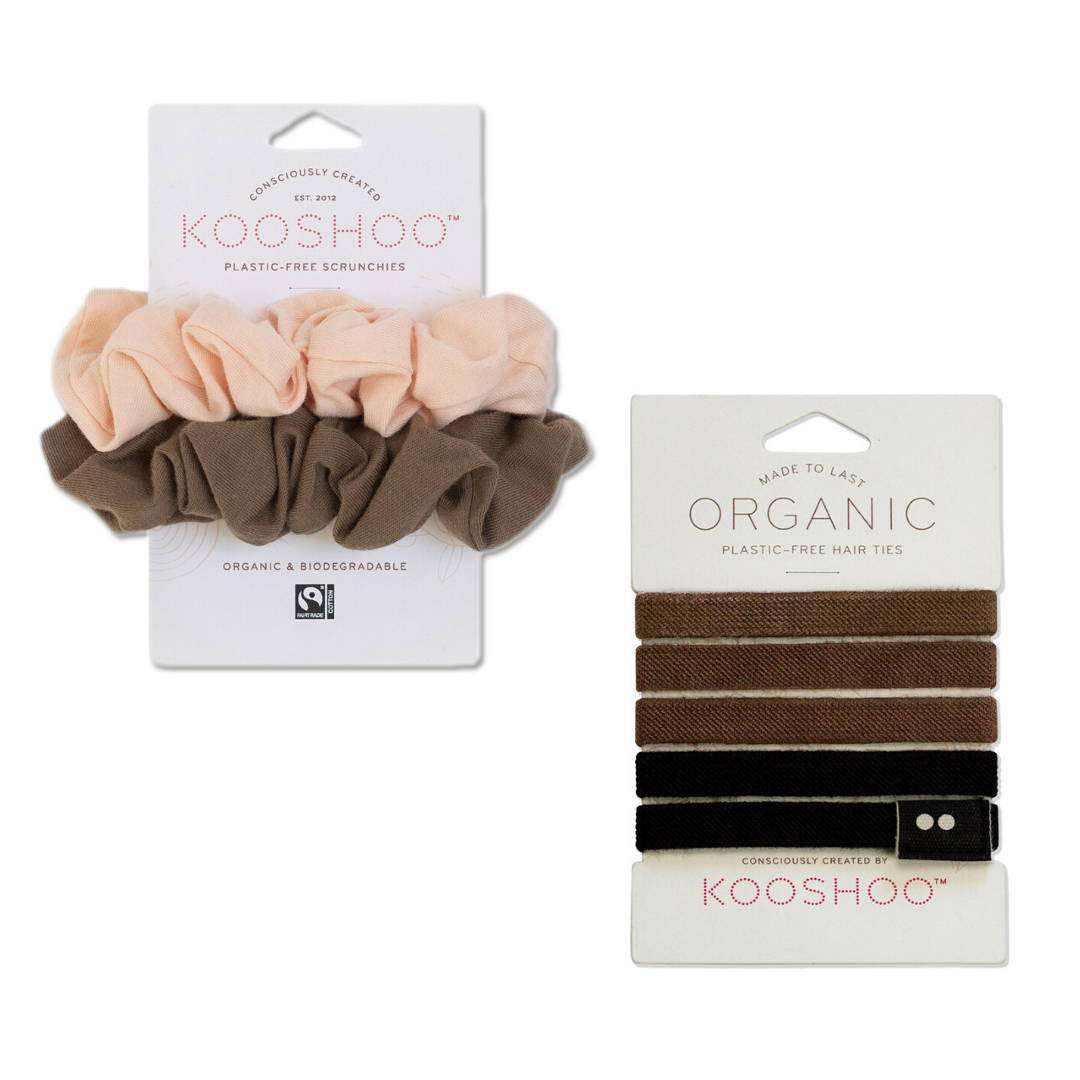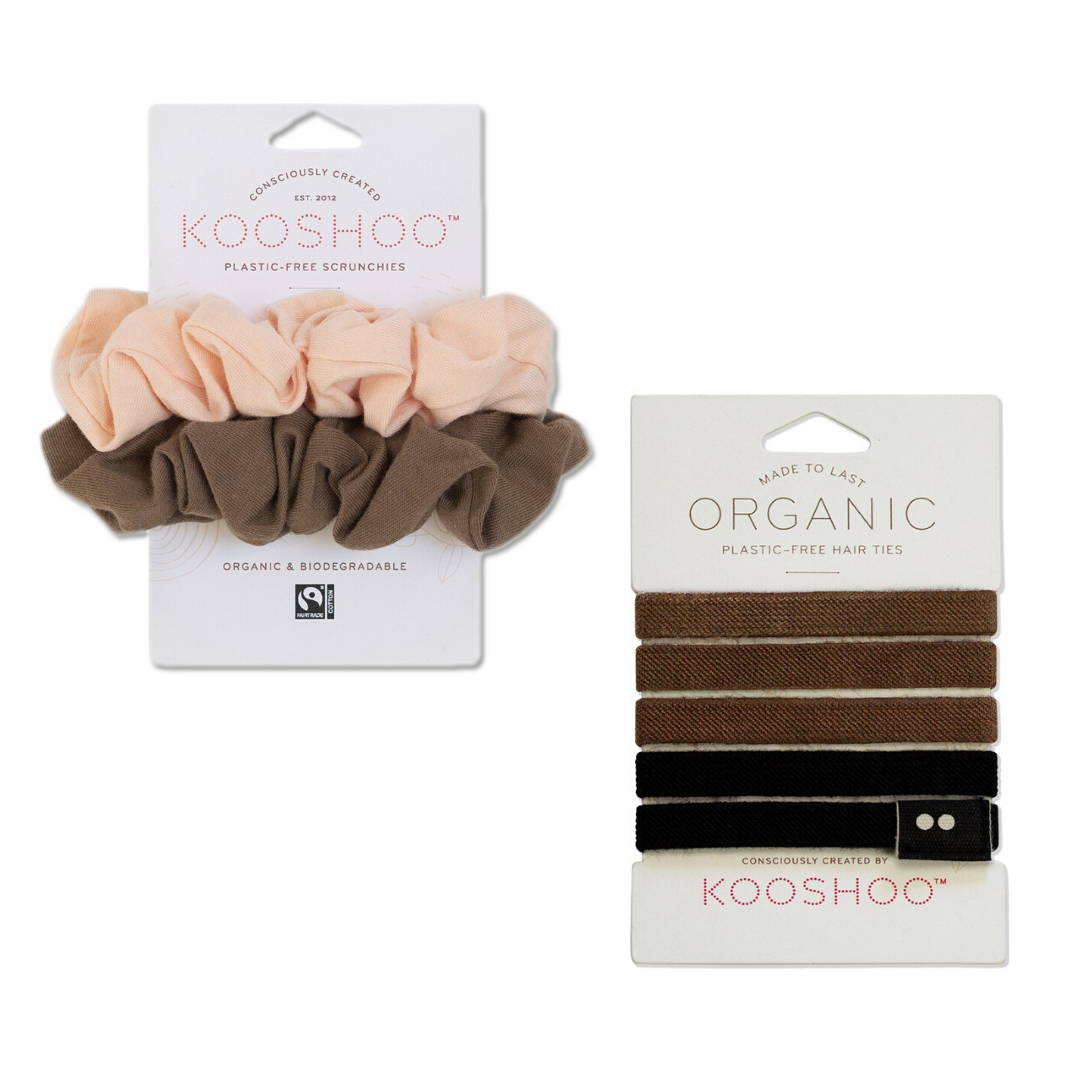 "Think good. Feel good. Create good. Share the goodness."

KOOSHOO means feeling good in Norfolk. A language spoken exclusively by the people of Norfolk Island, a small island in the South Pacific and home to one of the founders of KOOSHOO. We LOVE that this is what this company base their business model off. Making people and our planet feel good. They offer all organic and natural hair ties, scrunchies and headbands that are ethically and sustainably made. They also donate their product and profits to charity every day.
Giveaway items: Plastic free hair ties pack
+ Plastic free Scrunchies pack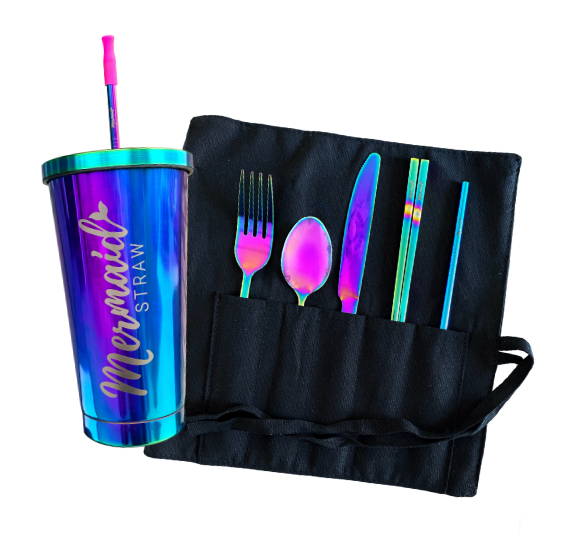 "Mermaid Straw is a mission based organization focused on the reduction of single use plastics through offering fun & stylish reusable alternatives, community action, and education."

At Mermaid Straw we are dedicated to educating others on the horrible effects single use plastic is having on our planet. We are proud to offer the highest quality, fun and stylish eco-friendly alternatives to single use plastic straws, cups, bottles, utensils, etc. By choosing to reuse, we can lower the demand for single use plastic which will allow us to focus on cleaning up the plastic waste that's been harming our environment for decades.
Giveaway items: Mermaid Travel Cup + Ultimate Mermaid Travel Set - Black Wrap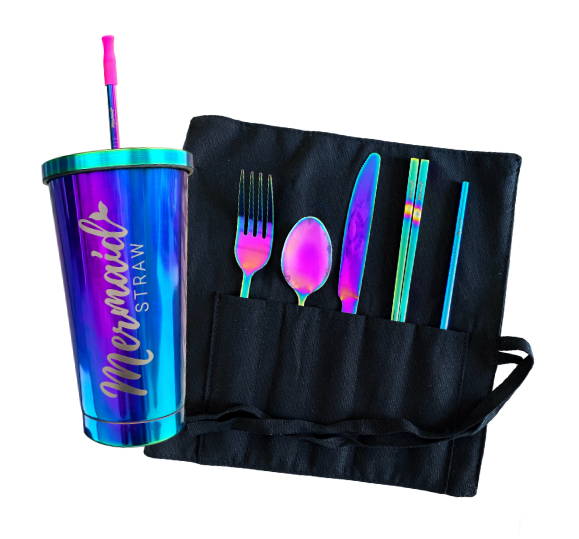 To enter this incredible Earth Day Giveaway...
Head over to our Instagram page now and enter as many times as you like before 4/24!